CC certification of the ZF1 and F1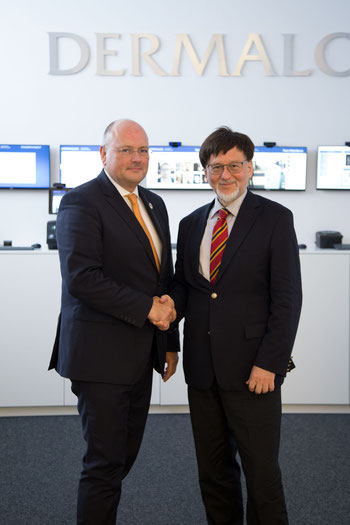 The fingerprint sensors ZF1 and F1 from DERMALOG Identification Systems GmbH implement an innovative technology that allows the sensors to mitigate attacks with artificial fingers – so called Presentation Attacks.
The functionality of these sensor devices has been confirmed by an independent evaluation according to the internationally recognized Common Criteria.
The certification has been performed in accordance with the FSDPP Protection Profile; the evaluation that formed that basis for the certification has been performed by the evaluation body for IT-security of TÜV Informationstechnik GmbH.
The certificate has been presented on August, 22nd 2018 by Arne Schönbohm – president of the German Information Security Agency (BSI) to the CEO of DERMALOG – Mr. Günter Mull.
konfidas UG supported DERMALOG on their way to this certification. This included pre-tests to estimate the performance of the devices in advance of the actual evaluation process as well as support in the generation of the required evidence documents.